Experience the freedom of the open road with
Johnny Feelgood
Are you ready to hit the road and explore the great outdoors? With Johnny Feelgood, you can experience the ultimate freedom of campervan travel. Our 2-berth campervans are perfect for couples or solo travelers who want to get away from it all and enjoy the beauty of Australia. Whether you're planning a weekend getaway or an epic road trip, Johnny Feelgood Campervans are the perfect travel companion for your next adventure.
Johnny Feelgood Campervans Australia
At Johnny Feelgood campervans, we believe that the journey is just as important as the destination. That's why we're committed to providing you with a premium campervan hire experience that allows you to explore Australia's stunning landscapes and vibrant culture in style and comfort. Book your campervan with us today and get ready for the road trip of a lifetime!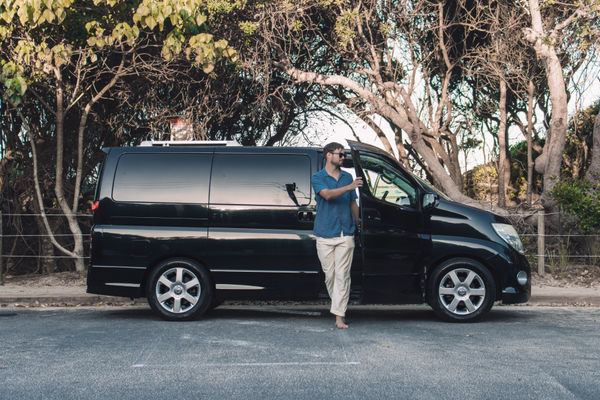 The perfect blend of form and function
With their sleek and stylish design, Johnny Feelgood campervans are the perfect way to make a statement while you're exploring the great outdoors. Not only are they practical and functional, but they're also eye-catching and stylish. So whether you're planning a weekend getaway or a longer road trip, Johnny Feelgood campervans are the perfect way to turn heads and enjoy the journey.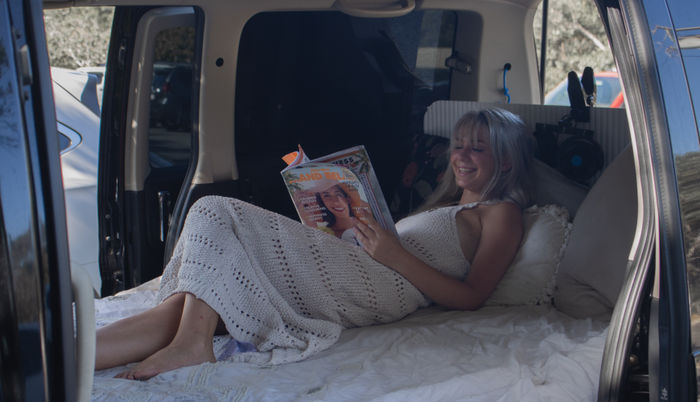 The ultimate in campervan luxury
When you're on the road, comfort is key, and our campers are designed with your comfort and convenience in mind. The 2-berth campervans feature a cozy double bed, a kitchenette with a sink, fridge, and gas-cooker. Of course, there's also plenty of storage space for all your gear. Enjoy the comforts of home while on the road.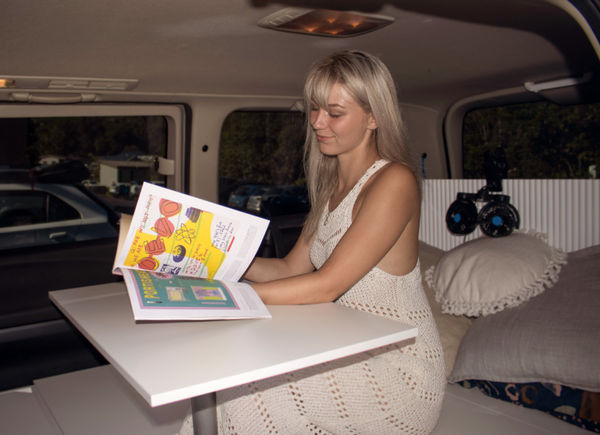 Enjoy the freedom of Campervan travel
Whether you're looking for a weekend getaway or an extended road trip, our campervans are the perfect way to get out and explore. With Johnny Feelgood, you can enjoy the freedom of the open road - travel on your own terms and explore all that Australia has to offer.
Why book with Johnny Feelgood
Experience the ultimate flexibility by choosing Johnny Feelgood Campervan Rentals. With our one-way hires along Australia's mesmerizing east coast, you have the freedom to explore at your own pace and discover the beauty of this incredible country. Immerse yourself in Australia's stunning landscapes and indulge in the breathtaking camping destinations that await you along the way.
At Johnny Feelgood, we believe in transparency and providing our customers with the best value. Say goodbye to hidden costs and unexpected surprises with our transparent quotes. We offer a budget-friendly option to experience the wonders of Australia like never before. With our unlimited kilometre allowance, you can embark on an adventure without worrying about additional fees. Plus, there's no charge for additional drivers, making it easier for you and your friend or partner to share the driving responsibilities.
We make sure your trip is hassle-free by providing necessary cooking equipment and ensuring our campervans come fully equipped with the extra comforts. Rest easy knowing that every aspect of your journey is taken care of, allowing you to focus on creating unforgettable memories.
Discover the freedom, convenience, and affordability of Johnny Feelgood Campervan Rentals. Start your Australian adventure today.
More about us