About
Johnny Feelgood
The Perfect Way to Explore the Great Outdoors
At Johnny Feelgood, the journey is more as important than the destination. That's why we're dedicated to providing you with an exceptional campervan hire experience from start to finish, enabling you to immerse yourself in Australia's breathtaking landscapes and vibrant culture. Start your exciting adventure today by booking a campervan with us and prepare for an unforgettable road trip!
Do you crave the freedom and flexibility of traveling on your own terms? Are you eager to explore Australia's awe-inspiring landscapes and attractions at your own pace? Would you like to save money and eliminate the hassle of accommodation and transportation?
If you answered yes, then you need to explore the incredible campervan deals offered by Johnny Feelgood! As a reputable campervan rental company in Australia, we pride ourselves on delivering top-quality service and premium camper fitouts so you can enjoy a road trip like never before.
Johnny Feelgood has the perfect campervan rates for you! Our booking partners at Campervan Village have a user-friendly online booking system, you can secure your rental within minutes and receive instant confirmation. Call today or use our online chat to talk with experienced campervan rental experts and address any inquiries you have about campervan travel in Australia.
Recognizing that everyone's travel needs vary, we offer flexible rental options tailored to your schedule and budget. Whether you desire a rejuvenating weekend getaway or an extensive exploration of Australia's farthest corners, we are here to assist win any way we can.
So why wait any longer? Don't let the ordinary limit your experiences. Embark on your next adventure with Johnny Feelgood and discover a new dimension of travel. You won't regret it!
Flexibility
Hiring a Johnny Feelgood campervan gives you the flexibility to travel at your own pace and stay at any of Australia's gorgeous camping destinations. We offer one-way hires between 5 locations along Australia's east coast.
Value
Our campervan rentals are a fantastic way to explore Australia's incredible landscapes and attractions at a budget-friendly price. We offer transparent quotes with no hidden costs. All hires include unlimited kilometres, no charge for additional drivers, no hidden fees and discounted rates for longer hires.
Peace of Mind
Our campervans come fully equipped with everything you need for a comfortable and hassle-free trip including solar power, refrigerator, cooking equipment and more. Multiple levels of damage cover are available as well as 24 hours assistance included with all hires to give you peace of mind on your journey.
Book your campervan today and start your Australian adventure!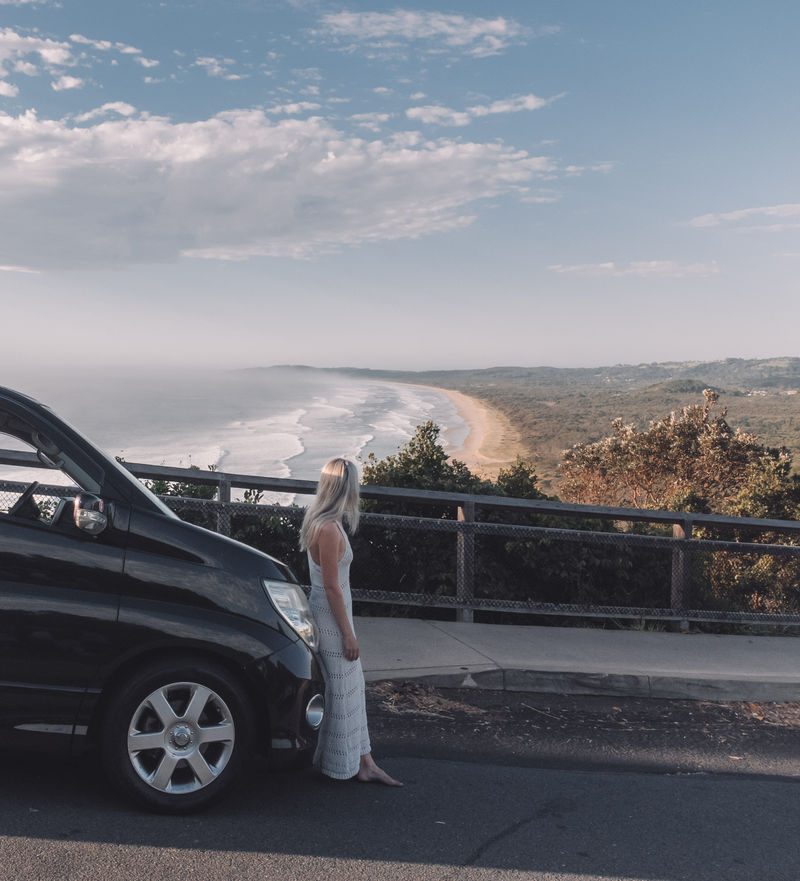 No matter where you go in Australia, you're sure to have an unforgettable adventure. So what are you waiting for? Start planning your campervan trip today!
Here are some tips for planning your campervan trip to Australia:
Choose the right campervan:
Johnny Feelgood offers the perfect choice for a great road trip. Plenty of premium features, without the premium price tag.
Book your campervan in advance:
Campervans can be in high demand, so it's important to book yours in advance, especially if you're traveling during peak season. Visit our partners at
Campervan Village
to get an instant quote or book online today.
Plan your route:
now that you have your perfect campervan picked out, it's time to start planning your route. Australia is a massive country with a lot to see and do, so it's important to plan ahead. Check out our our rental locations and trip ideas for some inspiration and start planning your adventure today!
Be prepared:
Australia is a vast country with a variety of climates. Be sure to plan ahead and be prepared for anything, from hot desert days to cold mountain nights.
With a little planning, you can have an unforgettable campervan hire in Australia. So what are you waiting for? Start planning your trip today!
Book Online With
Johnny Feelgood is Available at the Following Campervan Village Locations
Start planning your campervan holiday today!